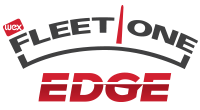 Average tire savings over $100 off MSRP*
The Gold Program gives you access to our national accounts with most major tires brands, allowing you to purchase premium tires at deep discounts.
Consistent Nationwide Pricing
Pay the same low price whether you buy over-the-road or at your local dealer.

24/7/365 Coverage
Always available to issue a PO, and get access to our emergency roadside service program.

No Minimum Purchases
Buy only the number of tires you want at any given time.

Retain Your Local Service
Buy and receive service from your local dealer, and get access to our national account service pricing.
Start saving today!
Request a quote above or log in to your online fleet card account to complete our easy enrollment process and see pricing.
Look for the WEX EDGE tab in your online account. Simply log in using your eManager password and then navigate to the Tires tab and follow the steps to enroll. It's fast, easy, and there's no obligation to purchase.